Contact
Red Rock Ridge
344 S 1990 E
ST GEORGE,
UT
84790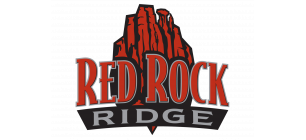 Privacy Policy
Effective Date: Mar 13, 2019
Entrata, Inc. (collectively, "Entrata", "we", "our") pride ourselves on our privacy practices. We are committed to being transparent about the personal information we collect, the manner in which such personal information is used by us and the limited circumstances in which some personal information may be disclosed. To help us meet this commitment to you, we have created this Privacy Policy (this "Privacy Policy") and have appointed a Privacy Officer to ensure that any personal information you provide to us through our websites and our other online platforms, including our ResidentPortalTM or ProspectPortal® websites (collectively, the "Platforms"), will only be collected, used and disclosed in accordance with this Privacy Policy. This Privacy Policy describes how we collect, use, share and secure the personal information you provide. It also describes your choices regarding use, access and correction of your personal information. References to "user", "you" and "your" throughout this Privacy Policy are to you as a user of the Platforms.
Your Consent
This Privacy Policy governs your use of the Platforms. By registering a user account on the Platforms or otherwise accessing or using the Platforms you agree with the terms of this Privacy Policy as it may be modified from time to time and consent to the collection, use and disclosure of personal information in accordance with the terms of this Privacy Policy.
Children
Nothing on the Platforms is intended to solicit information from minors (people under eighteen (18) years old) or to seek to determine whether the visitor is a minor. If you are under eighteen (18), you are not permitted to submit to us any personal information. Anyone under eighteen (18) who wants to obtain any product from Entrata or otherwise submit any personal information to us should ask a parent or guardian to do it in his/her own name. Because such information will not be specifically identified as being from minors, users of the Platforms should be aware that personal information submitted to it by minors may be treated in the same manner as information given by an adult. If we learn we have collected or received personal information from a child under the age of 14 without verification of parental consent, we will delete that information. If you believe we might have any information from or about a child under the age of 14, please contact us at (877) 826-9700 ext. 1 or send an email to generalsupport@entrata.com
Meaning of Personal Information
For the purposes of this Privacy Policy, "personal information"means information about an identifiable individual, but does not include the name, title or business address or telephone number of an employee of an organization when collected, used or disclosed solely for the purpose of communicating or facilitating communication with the individual in relation to their employment, business or profession.
The Personal Information We Collect
Except as otherwise provided in this Privacy Policy, the personal information we collect from you is comprised entirely of (a) the information you provide to us through the Platforms and (b) the information you provide to your Property Management (as defined below) without use of the Platforms. We may collect the following personal information from you when you register to use the Platforms: your name, address, date of birth, phone number, and email address. We may also collect your banking and/or credit card information when necessary to process a payment for a transaction you have authorized through the Platforms.
In addition, we may collect the following personal information from you on behalf of the owner or manager of the property which you lease or wish to lease (your "Property Management") in connection with your use of the Platforms and the transactions you authorize through the Platforms:
(a) Date of Birth;
(b) Identification information such as your Driver's License number or Passport Number;
(c) Vehicle year, make, model, license plate;
(d) Income amounts;
(e) Credit card and/or bank account info; and
(f) To the extent authorized by you or otherwise permitted in accordance with applicable law, criminal and credit background information (such as evictions, criminal convictions, credit worthiness, etc.).
In the event you have consented to us performing a background check on behalf of your Property Management, we may also ask for your Social Insurance Number (SIN) on behalf of your Property Management in order to assist with facilitating an accurate background screening. Please note that you are under no obligation to provide us your SIN and the provision of your SIN is completely optional. Notwithstanding anything to the contrary in this Privacy Policy, in the event you choose to provide your SIN, we will not use or disclose your SIN except as necessary for purpose of running your background check.
Please note that any personal information we collect on behalf of your Property Management is the responsibility of your Property Management. While we will only use and disclose such information as contemplated in, and in accordance with, this Privacy Policy, we have no control over how your Property Management uses your personal information or to whom your Property Management discloses your personal information to. For more information on how your Property Management collects, uses, discloses and secures your personal information, please contact your Property Management.
How We Use Your Personal Information
We may use your personal information for the following purposes:
(a) providing you with access to and use of the Platforms;
(b) completing and processing any transactions you have authorized through the Platforms;
(c) communicating with you with respect to your use of the Platforms; and
(d) as otherwise required by applicable law.
How We Disclose Your Personal Information
We will not disclose any personal information we collect from you to any third parties except as follows:
(a) Our Affiliates: We may disclose your personal information to any of our affiliates within the Entrata corporate group.
(b) Property Management: We will disclose your personal information to your Property Management in order to facilitate the transactions you authorized through the Platform. In addition, as contemplated above, we will transfer any personal information we collect on behalf of your Property Management to your Property Management.
(c) Service Providers: We may disclose your personal information to our service providers which perform certain services necessary to run our business (for example, data hosting).
(d) Legal Request: We may disclose your personal information to respond to law enforcement requests or where required by applicable laws, court orders, or government regulations.
Tracking Technologies
We use cookies, third-party analytics and other tracking mechanisms to track your use of the Platforms. Such tracking mechanisms may automatically collect information such as: your IP address, domain name, browser type and operating system; web pages you view; links you click; how you move through the Platforms and the length of time you visit the Platforms and use the services offered thereon.
Cookies are small text files that are saved by your browser when you access the Platforms. We (and our third-party analytics providers, such as Google Analytics) may use both session cookies and persistent cookies to identify that you've logged on to a Platform and to tell us how and when you interact with the Platforms. We may also use cookies to monitor aggregate usage and web traffic routing through the Platforms and to customize and improve the services offered on the Platforms. Unlike persistent cookies, session cookies are deleted when you log off from a Platform and close your browser. Although most browsers automatically accept cookies, you can change your browser options to stop automatically accepting cookies or to prompt you before accepting cookies. Please note, however, that if you don't accept cookies, you may not be able to access all portions of, or features offered on, the Platforms.
One of the third party services that we use to track your activity on the Platforms is Google Analytics. Information that we collect via the data collection technologies described in this section may be linked to other information about you such as location and may be personal information. We use the technologies described in this section, alone or in combination, to understand user behavior (by tracking unique user IDs), and to target and measure the effectiveness of advertisements, help diagnose problems, recognize repeat visitors, and facilitate your access to and use of the services offered on the Platforms. You can find more information on how Google uses data at https://policies.google.com/technologies/ads.
We may also have implemented Google Analytics Advertising Features on this website. Those features may include Remarketing with Google Analytics, Google Display Network Impression Reporting, DoubleClick Platform integrations, and/or Google Analytics Demographics and Interest Reporting. Entrata may use conversion cookies to collect information and report website usage statistics without personally identifying individual visitors. The main purpose of conversion cookies is to help determine how many times people who click on ads filled out a guest card or signed a lease; conversion cookies are not used for interest-based ad targeting and persist for a limited time only. Conversion cookie data may also be used in combination with your Google account to link conversion events across different devices you use. Only anonymous conversion data gathered from these cookies is shared with advertisers.
You can opt out of receiving interest-based Google ads, or customize the ads Google shows you at https://adssettings.google.com/u/0/authenticated. If you do not want Google Analytics to collect and use information about your use of the Platforms, then you can install an opt-out in your web browser by visiting https://tools.google.com/dlpage/gaoptout/.
Protecting Your Personal Information
At Entrata we take the protection of your personal information seriously. We make every reasonable effort to prevent unauthorized use, disclosure, loss or theft of your personal information. Employees who have access to your personal information are made aware of the importance of keeping it confidential. Where we collect your credit card information, we will comply with all applicable Payment Card Industry Data Security Standards (PCI-DSS).
Where we use service providers who might have access to your personal information, we select them carefully and require them to have privacy and security standards that are comparable to ours. We use contracts and other measures with our service providers to maintain the confidentiality and security of your personal information and to prevent such information from being used for any other purpose.
Please be aware that no data security measures can guarantee complete security. You should also take steps to protect against unauthorized access to your password, phone, and computer by, among other things, signing off after using a shared computer, choosing a robust password that nobody else knows or can easily guess and keeping your log-in and password private. If you do not want Entrata or the Property Management to know any particular information about you, you should not include that information in anything you submit or post to the Platforms.
Transfers outside the United States
Your personal information may be used, stored and/or accessed in countries outside of the United States. However, all such information will be protected in accordance with this Privacy Policy. Please note that when your personal information is located outside of the United States, it will be subject to the laws of the country in which it is situated.
Retaining Your Personal Information
We will only retain your personal information as long as is necessary for the fulfillment of the purposes for which it was collected or as required by law. Your personal information is securely stored until such time as it is no longer required, after which it is destroyed, rendering it unable to identify you.
Keeping Your Information Updated
We do not update any personal information we collect from you unless necessary for the purposes for which it was collected. In the event it is necessary to update your personal information for the purposes for which it was collected, we will contact you to provide such updated information. You may also contact us to update your personal information.
Accessing Your Information and Addressing Your Privacy Concerns
Subject to certain exceptions prescribed by applicable law, you have the right to access personal information we hold about you and to have any concerns you may have over our policies and practices addressed. In addition, you have the right to obtain information regarding our policies and practices with respect to our use of service providers outside of the U.S. and Canada. To access your information, discuss your concerns or learn more about our policies and practices, please see our contact information in the "How to Contact Us" section below.
California Privacy Rights
California Civil Code Section 1798.83, also known as the "Shine The Light" law, permits our customers who are California residents to request and obtain from us once a year, free of charge, information about the personal information (if any) we disclosed to third parties for direct marketing purposes in the preceding calendar year. If applicable, this information would include a list of the categories of personal information that was shared and the names and addresses of all third parties with which we shared information in the immediately preceding calendar year. If you are a California resident and would like to make such a request, please submit your request in writing to:

Entrata Legal Department
4205 Chapel Ridge Rd.
Lehi, UT 84043
legal@entrata.com


Additionally, CalOPPA requires us to disclose how we respond to "do-not-track" requests from our users. At this time, we do not currently respond to "do-not-track" requests from our users.
Updates to this Privacy Policy
This Privacy Policy or our other privacy related documents will be updated from time to time. You are responsible for reviewing this Privacy Policy periodically and informing yourself of any changes to this Privacy Policy. This Privacy Policy may be found on this website or obtained by contacting our Privacy Officer (please see the "How to Contact Us" section below).
How to Contact Us
If you have any questions related to our practices with respect to the collection, use or disclosure of personal information, or if you wish complain to us in writing about how we have handled your personal information, please feel free to contact us at:

Entrata Legal Department
4205 Chapel Ridge Road
Lehi, UT 84043
legal@entrata.com