Contact
Red Rock Ridge
344 S 1990 E
ST GEORGE,
UT
84790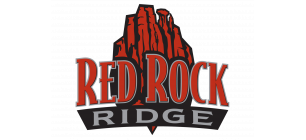 Resident Reviews
|Recommended: YesVery nice and clean, management respects privacy while still upholding the rules — I reccomend red rock often. It is affordable without being low quality housing
|Recommended: YesIts the most gorgeous place to live for student housing in all of st george — I love it You get your own room and a big kitchen and pantry and a big living room Best part is there's two huge bathrooms with big vanity's so ur not so crammed. You have your own privacy Everyone you meet is super nice and you get to use the big hot tub and pool Its the best place to live also for cheap too
|Recommended: YesFun — fun group of people
|Recommended: YesGreat — I would tell them I really like how helpful the office is and the few times I've needed to call maintenance they've been there within 48 hours.
|Recommended: Yes
Wifi — wifi doesn't connect to your phone in the apartments
Jesus,
We have a 24/7 hour line that the residents can call if the internet is not working. That would have been given to you on the back of your key packet when you moved in. Please call or stop by the office if you have any concerns or questions
|Recommended: Yes
Nice place for people on a budget. — It's good for the price but hate the cleaning checks because I'm usually the only one that cares to clean up.
Thank you for taking the time to leave a review for us Matthew! We do our clean checks to make sure that everyone is taking care of the apartment and living in a clean environment. If you ever have any issues like that again, please come and speak with us in the office about it, we would be more than happy to help!
|Recommended: Yes
Great off campus housing — I really enjoy living here with my friends. The management and employees are very professional and very helpful
Thank you for your great review Jordan. We are excited that you chose to stay with us this year and it's so great that you get to live with your friends! We are happy to hear that you are impressed with our staff members. If you ever need anything our door is open.
|Recommended: Yes
Its okay — its okay
Thank you for taking the time to leave us a review Reggione. If there is anyhting we can do to make your stay better than okay please let us know!
|Recommended: Yes
It's pretty good Nothing so far — It's fun lots to do and great living so far
Thank you for taking the time to leave us a great review Kimverly! We are so happy to have you here as a resident, and we hope that the year holds some great memories for you! If you ever need anything please stop by and see us, our door is open.
|Recommended: Yes
Good sized rooms — I like the size of the rooms and the fact that everyone gets there own room in the apartment.
Thank you for the great review Bryahna! The private rooms are one of the best aspects of our property! We are so glad you are enjoying your time here with us.
|Recommended: Yes
Wait and See — The property is in a great location. The apartments were extremely dirty when I arrived and I did all the cleaning myself, including wiping down my bed room walls, window and all surfaces, because they were disgusting. Carpets had not been vacuumed and even after they sent cleaners over the clearers didn't even vacuum. The cleaners basically just got the floor wet and left. The stair ways are full of trash and cigaret butts. The management however is very nice and responsive to any questions or problems, and I really appreciate that.
Thank you for leaving the review Baylee. We are sorry to hear about the cleaning problem, we run into issues like that occasionally but we try our hardest to get them fixed. If there are any problems with trash around the complex feel free to give us a call so we can go take care of it as soon as possible!
|Recommended: Yes
Its great for the price. Parking sucks sometimes. — The price is great for what you get. It's hard to find a parking spot sometimes. I've had to park over by building 4 and walk to building 2 several times
Thank you for taking the time to leave us a review Alexander! I'm sorry to hear about the parking situation, building 2 is one of the buildings with the least amount of parking, but you can always feel free to park by the clubhouse next to buildings 1 and 2!
|Recommended: Yes
Everything you need — Fairly inexpensive, has everything you could ever need. Would recommend.
Thank you for your awesome review Damian!
We have enjoyed having you here as a resident, and if you ever need anything our door is always open.